Kickstarter Marketing & PR
Let us run your Kickstarter the right way.
We provide pre-launch, live campaign management and post campaign strategy. Our services are presented a la carte so you can choose what works best in terms of your budget and goals.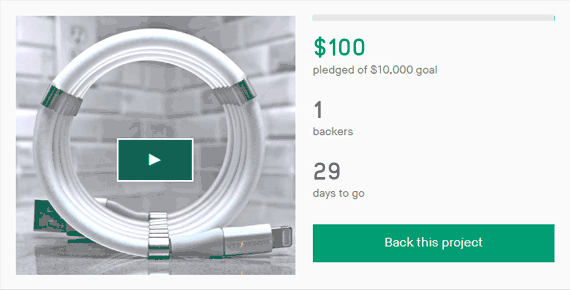 Pre-Launch
We run and monitor Facebook, Instagram, YouTube, Google and other Social Media ads 2-3 weeks before launch to build buzz around your campaign
Media PR
We create a custom Press Kit for your product and distribute to hundreds of media outlets specific to your product
Live Campaign Management
24/7 Ad monitoring and management, Bi-weekly reports on ad performance, Selective ad placement based on ROI
Post campaign: Indiegogo Transition
We transition to Indiegogo using Indemand allowing you to reach a new audience of backers.
Kickstarter Campaign Management
With the help of our Marketing and PR team, Woobots was nearly 900% funded and raised over $145K on Kickstarter and Indiegogo!
Kickstarter Campaign Funds
Need help marketing your campaign?
Let us maximize your funding results!
Our usual response time is less than an hour.